The lives of billions of citizens around the globe turned topsy- turvy with the onset of the lethal coronavirus pandemic that wreaked havoc, infected millions and left lakhs dead.
The deadly epidemic of catastrophic magnitude left a gaping hole in the ever bustling sporting arena with many major events like the 2020 Tokyo Olympics, ICC T20 World Cup and Wimbledon Championships forced to being cancelled.
Amidst the relentless pandemic which forces many sporting events getting postponed, cancelled or re-scheduled; much to the relief of sports enthusiasts around the world, sporting events like were and the champions were once again on top of their competitors doing what they are best at.
While Serbian tennis ace Novak Djokovic was the dominant singles player on the ATP tour, pocketing an 8th Australian Open and racking up four titles to end as the World Number One for a sixth time; Lewis Hamilton equaled motor racing legend Michael Schumacher's herculean record by annexing the Formula One title for a seventh time.
So as the year draws to a close, let us recall the top sporting achievements of 2020
TENNIS – NOVAK DJOKOVIC WINS RECORD EXTENDING 8TH AUSTRALIAN OPEN TITLE
Novak Djokovic extended his hegemony as arguably the greatest hard court player in the Open Era as he won a record extending 8th men's singles title at the 2020 Australian Open earlier January this year in January.
ALSO READ | Nadal's Record Equaling 20th Grand Slam, Thiem's Maiden Title At US Open Headline Men's Grand Slam Tennis In 2020
Djokovic beat Austrian Dominic Thiem in a thrilling five set epic finale with the scoreline reading 6–4, 4–6, 2–6, 6–3, 6–4. Djoko not only defended his title but also pocketed his 18th Grand Slam title and reduced the gap between all-time title leaders Roger Federer and Rafael Nadal (20 Grand Slam each).
The Serbian tennis ace had earlier won the Australian Open in 2008, 2011, 2012, 2013, 2015, 2016, 2019 and 2020.
BADMINTON – AXELSEN WINS MAIDEN TITLE AT ALL ENGLAND, BECOMES FIRST EUROPEAN TO IN OVER 2 DECADES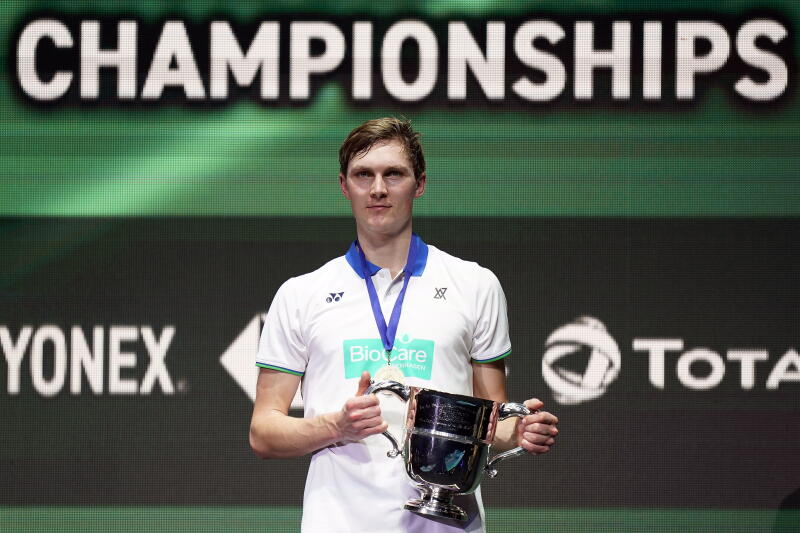 Viktor Axelsen winning the All England Title headlined an otherwise BWF World Tour truncated and cut short with most events being cancelled due to the Covid-19 pandemic. Axelsen scripted history as he became the first European and Danish shuttler to win the prestigious tournament since 1999.
It was a good year for Danish as Anders Antonsen won the Denmark Open to add to Axelson's triumph at All England. The other notable results included Kento Momota winning the Malaysia Masters and Anthony Sinisuka Ginting champion in the Indonesia Masters.
FORMULA ONE – LEWIS HAMILTON EQUALS MICHAEL SCHUMACHER'S RECORD OF SEVEN F-1 WORLD CHAMPIONSHIPS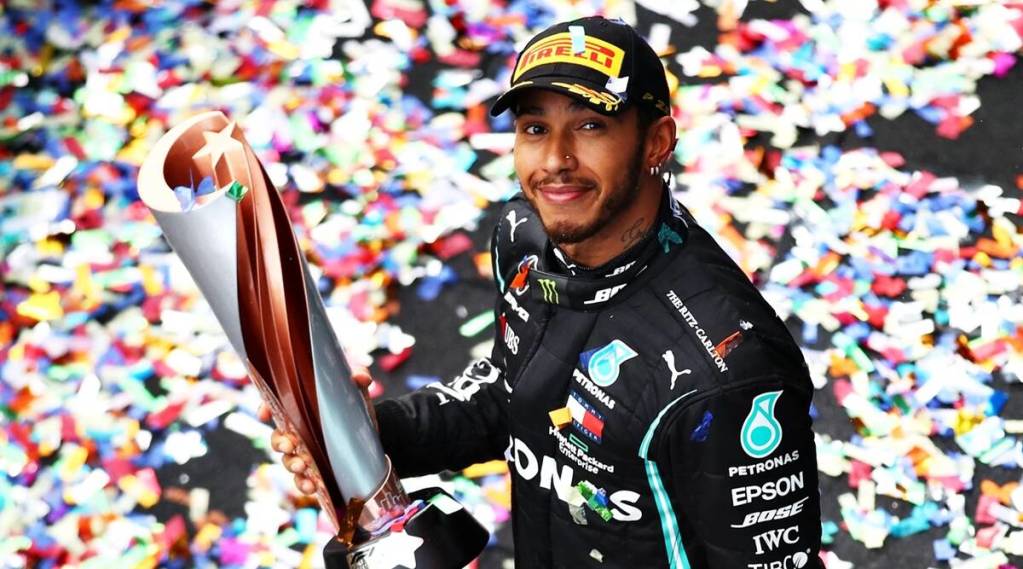 Mercedes F-1 driver Lewis Hamilton re-wrote the record books by winning the Formula One title for a record equaling seventh time.
After annexing the 2020 F1 World championship post winning the Turkish Grand Prix, Hamilton equaled the record of Michael Schumacher for the most F1 titles by a driver.
Earlier in the season, the British also went past Schumacher's record for most Grand Prix wins (91) after winning the Eifel Grand Prix IN Nurburgring in Germany.
TABLE TENNIS – FAN ZHEDONG SECURED HAT-TRICK OF TITLES AT ITTF WORLD CUP
Fan Zhedong secured a hat-trick of titles at the 2020 ITTF World Cup after beating his Chinese compatriot Ma Long in the finals of the edition played at Weihai, China. Defending his title, Zhedong beat Long in a thrilling best of 7-game men's singles final.
Japanese teen paddler Tomokazu Harimoto bagged the third place edging out South Korean paddler Jang Woo-jin in a hard fought.
MA LONG WINS ITTF WORLD TOUR FINALS FOR RECORD EXTENDING SIXTH TIME
MA Long defeated his fellow countryman Fan Zhedong to be crowned men's singles champion at the 2020 ITTF Finals played at Zhengzhou, China.
The third seed MA won a record extending sixth title at the year-end showpiece event after earlier emerging champion in 2006, 2008, 2009, 2011, 2015 and 2016 editions of the event.